Impact on Consumers due to Changing Energy Trends
With growing economic activity and rising population density, energy consumption is going through the roof. However, energy generation through fossil fuel pollutes the environment leading to consequences like global warming, rising sea levels, etc. This has shifted the focus of the utility companies, especially those entering the sector for the first time, from using non-renewable sources of energy to renewable sources. It is good to know the changing energy trends and how they will impact you as a consumer.
What are the changing energy trends?
The rising demand for energy worldwide and growing awareness about environmental pollution have led to a change wherein traditional utility companies are looking for ways to produce more green power, cut costs, enhance efficiency, reduce waste, and improve productivity. Consumers, too, are looking for the cheapest energy supplier to save on their monthly bills. The simplest way for consumers to save money is to make sure they are paying the lowest cost available through a price comparison website like utilitydiscount.com
Savings on water can lead to savings on energy
Thanks to the growing awareness about environmental pollution and the need to save water, the usage of devices that control water flow has increased. Also, in irrigation, there are plenty of products or devices available such as moisture sensors that control water flow to the fields. Further, the integration of weather forecasting into the agriculture ecosystem has resulted in the optimal use of water. In houses, flow regulators are being fitted to shower caps to control water flow. And since all such measures lead to lesser consumption of power, the savings on energy seem to be substantial.
Savings on energy through smart roofing
Whether of a residential apartment, bungalow, or commercial establishment, the roof is a perfect place to harness energy. This can be done by installing solar photovoltaic panels or other devices like reflectors to keep away the radiant heat during summers. Energy consumption can be reduced by installing thermal breaks into the roof systems to stop the conduction of heat and proper ventilation systems and to remove trapped heat. These measures can lead to a cumulative energy savings of 20% or more for homeowners.
Rise of renewables
The capacity of renewable energy is rising due to the increase in the number of green power  projects. Long-delayed offshore wind installations are finally coming online.
Power generation to decline
The Energy Information Administration ("EIA") reported that power generation declined by 6% in 2020 and should rise by less than 1% in 2021. This decline is primarily due to the pandemic-induced uncertain economic situation and disruption in the supply chain for the construction workforce. These two factors are going to impact the augmentation of the generating capacity in many parts of the USA in the near future.
Drop in CO2 emissions  
As a result of better energy efficiency, greater awareness of the environment among consumers and utility companies, and increased use of renewable energy, there will be a drop in CO2 emissions. However, the reduction is not enough to reach the 2-degree goal needed to forestall global warming. Fortunately, many energy generating companies like ExxonMobil are developing new technologies to reduce global CO2 emissions. The question is will they do so quickly enough to avoid drastic climate changes.
Conclusion
Energy companies are working hard but face roadblocks in augmenting capacities, enhancing efficiency, and reducing CO2 emissions due to the pandemic-induced economic downturn. At the same time, they will be forced to optimize their generation and distribution capacities to remain sustainable in an increasingly competitive and deregulated market. Further, as consumers are settling for the cheapest energy supplier, the task is cut out for the utility companies to remain efficient, productive, and competitive.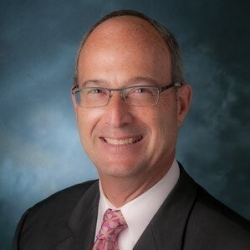 Latest posts by utilitydiscount.com
(see all)