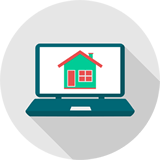 Compare Residential Electricity Rates in New Hampshire
Start Saving on Your Energy Costs in Minutes
Utility discount can help you compare residential electricity rates in New Hampshire so you can start saving money on your electric bill. It only takes a couple minutes to switch your provider, so find the best energy suppliers in New Hampshire and get started today.
Simply select electricity or gas for energy type and then enter your zip code. Then review pricing for your desired length of contract. Next, compare the price offered to the rate you are currently paying. Assuming it is less, why not switch? Your local utility will still be responsible for delivering the power from your chosen energy supplier to your home. Same service, lower cost, such a deal!
Have you shopped for your electric supply? If not, you are almost certainly paying too much every month.
The New Hampshire legislature passed RSA 374-f back in 1996. The act was designed to create competition within the power industry, while at the same time ensuring dependable electricity delivery to all customers. The new law resulted in the restructure the electricity market for both wholesale and retail power in the Granite state. Electricity companies in New Hampshire have now separated energy generation and delivery services
Your electric bill consists of two main elements  delivery service and energy supply. The delivery service is provided by the traditional regulated electric utility company, which maintains the poles and wires that carries electricity to your home. The energy supply portion of your bill is for the electricity you use in your home.  Who supplies that energy is up to you, the customer.  You may buy your energy from your electric utility at a rate set by or you may choose to shop, compare electricity rates and save with utilitydiscount.com and purchase your energy from a competitive energy supplier.
Compare and Save on Other Energy Types in New Hampshire
Key shopping tip:
Make sure you are making an "apples to apples" comparison of competitive offers. Don't be tricked by adjustable or teaser introductory rates. Look for the lowest fixed rate for a contract term you are comfortable with.
Some fun facts about New Hampshire electricity.
New Hampshire is home to New England's biggest nuclear electricity reactor, Seabrook, which provides almost 50% of the state's electric power.
It is expected that by 2025, almost 25% of New Hampshire electricity will be generated from renewable sources.
CONTACT UTILITY DISCOUNT Toll-Free At (866) 667-9322