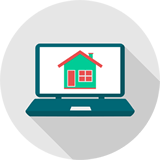 Compare Electricity & Natural Gas Rates In Illinois
Save on your utility bills today
Utility discount will help you compare electricity and gas rates in Illinois so you can start saving money on your energy bills. Switch suppliers with our easy online enrollment and start saving.
Simply select electricity or gas for energy type, select residential or business account then enter your zip code and verify your local utility. Then review pricing for your desired length of contract. Next, compare the price offered to the rate you are currently paying. Assuming it is less, why not switch? Your local utility will still be responsible for delivering the power from your chosen energy supplier to your home. Same service, lower costs, what a deal!
CONTACT UTILITY DISCOUNT Toll-Free At (866) 667-9322
COMPARE ENERGY PROVIDERS IN ILLINOIS AND SELECT THE BEST DEAL
Energy deregulation has reached pretty late in Illinois and many residents are unaware of the fact that they have the opportunity to choose their energy provider. Although the process began in 2002, actual competition started in 2007 when many retail electricity providers gave customers the choice to get lower rates. Today, the energy market of Illinois serving both residential and business areas is flooded with many electricity providers. As the competition widens and electricity providers continue to offer lower rates, residents can compare energy providers in Illinois and enjoy more savings.
HOW DEREGULATIONS WORKS  
Due to the energy deregulation act being implemented in many states in the USA, energy providers (both electricity and natural gas) can compete among themselves to offer residents energy at optimized rates. The competition helps to bring down energy rates and allows residents to compare energy providers in Illinois and find the best deal.
ILLINOIS ENERGY FACTS
Over three million Illinois residents and business owners have made the switch to deregulated electricity and/or natural gas. According to a study conducted by the Illinois Chamber of Commerce and several other business organizations, over 37 billion dollars have been saved through energy deregulation and the average household has saved $240 a year.
Generation: Electricity is created by generation plants located in Illinois and elsewhere. These generation companies then sell electricity to competitive electric suppliers in Illinois.
Supply: Retail energy suppliers in Illinois offer consumers energy at specific rates. Each company offers its packages and it's up to the consumers to compare energy providers in Illinois and find the best deal.
Distribution: ComEd and Ameren still own the infrastructure that transports electricity to your home or business. Therefore, the utilities are responsible for the delivery portion of Illinois electric supply, regardless of what retailer you choose. If there is a power outage, Ameren and ComEd remain responsible for restoring power.
Gas: Natural gas is similar to the electric model, but if there is a problem with your gas supply, contact your local utility, such as Nicor Gas, North Shore Gas, and Peoples Gas as they remain responsible for delivering the gas to your account.
KEY FACTORS TO CONSIDER BEFORE SWITCHING YOUR ENERGY PROVIDER
When selecting an energy provider in Illinois, residents and businesses can take into account the below-mentioned factors:
Fixed vs variable pricing: Fixed pricing allows consumers to enjoy a specific rate throughout their contract period. However, a variable rate can vary based on the market price of energy. At times, it can be unpredictable.
Contract period: The length of the contract can vary, say, from one month to 36 months. Even though shorter contracts can offer lower rates, longer contracts can let residents enjoy lower rates for longer periods. These contracts lower the risk of getting high rates when the contract expires.
Incentives: A few electricity providers in Illinois offer reward programs, sign-up bonuses, and guaranteed savings, among others. The residents have to merely compare energy providers in Illinois to see such programs and choose the best one based on their requirements.
Green or renewable energy: This is for residents who are environmentally conscious and want to reduce their carbon footprint. Many energy providers offer partial or full renewable energy options, which can turn out to be lower than the rates of traditional energy supply.
To help you get the best energy deal, Utility Discount offers you an easy-to-use comparison tool at the top of the page. So, just type your ZIP code and compare energy providers in Illinois to view the best plans.