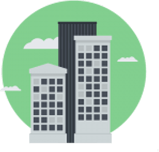 Compare Commercial Electricity Rates in Connecticut
Utility Discount Concierge Service
Utility Discount can help you compare commercial electricity rates so your business can find the best energy rates in Connecticut. Choose a new plan in minutes and save on your business' electric bill.
In the boxes below, please select gas or electricity for Energy Type. For Service Type, if you spend less than $2,000 a month, select "Small Business"; for over $2,000, select "Commercial".
UTILITY DISCOUNT CONCIERGE SERVICE
If you prefer, we can handle the bid and contract process for your business account with our Concierge Service. The supplier terms are negotiable and fixed supply is not always the best option. Utility Discount often assists businesses with no credit or poor credit history to get fairly priced supply contracts. For larger and more sophisticated customers, standard fixed-price contracts may not be optimal. Depending on your business needs, usage patterns, and market conditions, day-ahead pricing or block and index contracts may provide significant savings.
COMPARE ENERGY RATES CONNECTICUT TO GET THE BEST DEAL
For an average household or business in Connecticut, a secure, low-priced, and fixed-rate electric power supply contract is probably the most sensible one to choose. This is due to the fact that fixed-rate contracts do not hit your bottom line with a sudden spike in energy rates. The residents or businesses in Connecticut can leverage the opportunity offered by energy deregulation to choose the best deal for themselves. They can compare energy rates in Connecticut offered by various utilities and choose the one that offers energy at optimized rates and suitable terms and conditions.
WHEN SHOULD THE CONTRACTING PROCESS START?
It is prudent to consider starting a new energy supply contract at least 4 – 5 months before the expiry of an existing contract. Since market fluctuations are common, you can avoid the pressure of an expiring contract and benefit from the new one. Review the current contract to determine its expiry date, and whether any notification of nonrenewal needs to be sent to the current supplier.
The price of energy is just the starting point to consider before deciding to switch your utility provider. When you compare energy rates in Connecticut, you must fully understand the contract terms to properly evaluate the best offer. If your electric bill covers a sizable portion of your budget or you prefer the service of an expert consultant, consider our Concierge Service.
COMMON TERMINOLOGIES IN USE WHEN COMPARE ENERGY RATES IN CONNECTICUT
Fixed-rate plans: According to these plans, the energy rate charged by your supplier will remain the same during the contract period.
Variable-rate plans: In these plans, your rate of usage can change monthly based on the market conditions.
Prepaid plans: There are plans where you can pay your bills even before use. Thereafter, instead of paying a monthly charge, you only keep on adding to your account as and when needed.
Renewable energy plans: By choosing one of these plans, you can lower your carbon footprint and contribute to the safety of the environment.
SAVE ENERGY BY CHOOSING THE RIGHT ENERGY PLAN
To help you choose the best energy in Connecticut, visit our free online site. Using our comparison tool you can compare energy rates in Connecticut, view their terms, and other parameters such as a prepaid, renewable, or no-deposit option.
CLAUSES TO UNDERSTAND WHEN CONSIDERING A CONTRACT
Each utility has its form of contract with some being better than others. However, in general, all contracts have adverse terms that can impact the actual cost of the supply. These adverse terms can make the 'apples to apples' comparison of supplier bids rather challenging.
The price per kWh is the starting point when you compare energy rates in Connecticut. The key points to consider when evaluating a contract are:
Are there any extra supplier imposed costs such as meter or administrative fees?
When are payments due after billing?
What is the cost of early termination?
How is force majeure defined?
Other than a force majeure event, can a supplier impose additional requirements?
Are there penalty clauses, and if so, are there opportunities for remedy?
Is it a full-requirement contract or are there usage penalties?
LASTLY
Make sure you understand what occurs at the end of your contract term. Most, but not all contracts have automatic rollover provisions; some are reasonable, others are not. You will always be better off looking to extend or replace a supply contract several months prior to its actual expiration. If you compare energy rates in Connecticut and enter into a contract through utilitydiscount.com, we will do our best to alert and remind you to take action prior to your contract expiration

If you prefer, utilitydiscount.com can handle the bid and contract process for your business account with our Concierge Service.
Affinity Programs offer significant revenue sharing opportunities that can be co-branded for presentation to your members, customers and tenants.
CONTACT UTILITY DISCOUNT Toll-Free At (866) 667-9322